COVER MALE...
COVER MALE CHIEN DE MONTAGNE DES PYRENEES
American male multiCH.,ex.BEAUTY CHAMPION INTERNATIONALE
HIGHLANDS NORDIC DREAMER,
HD 0/0, PL 0/0,OCD 0/0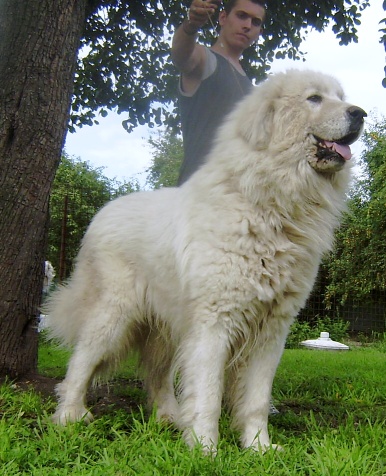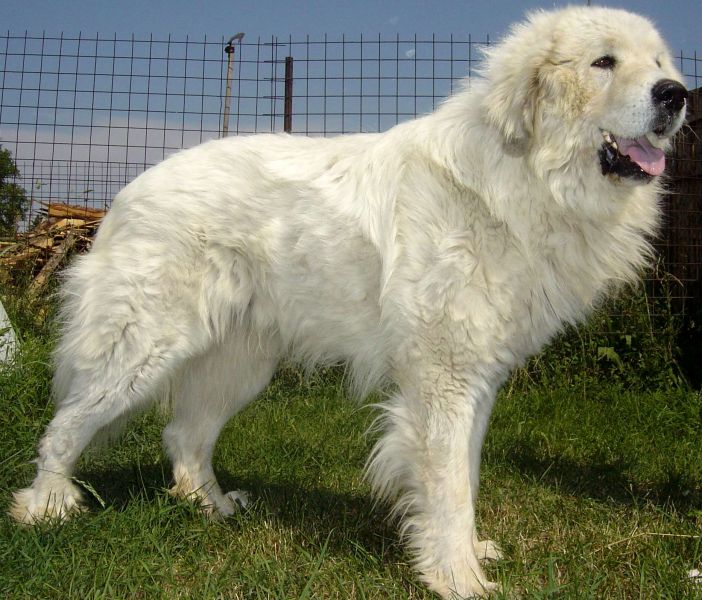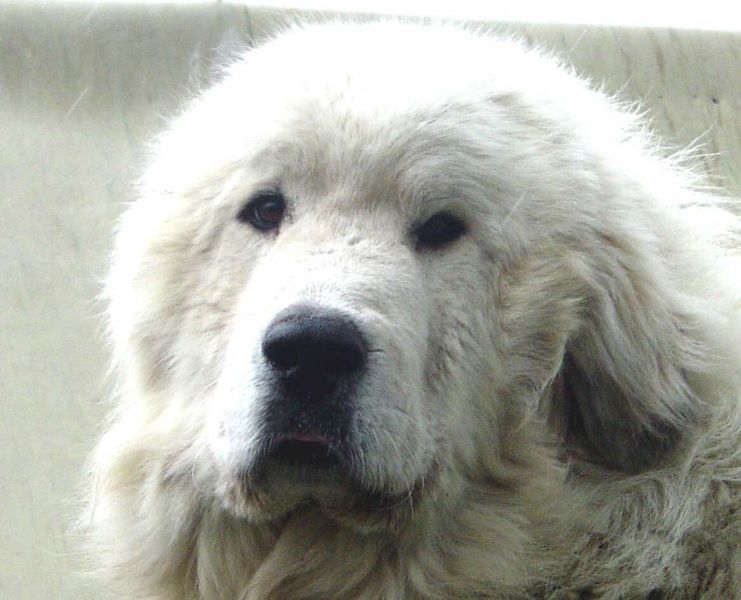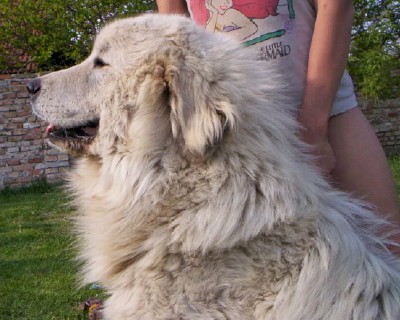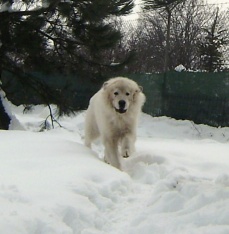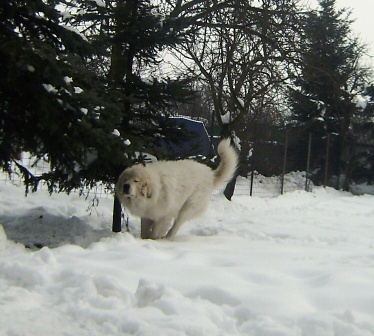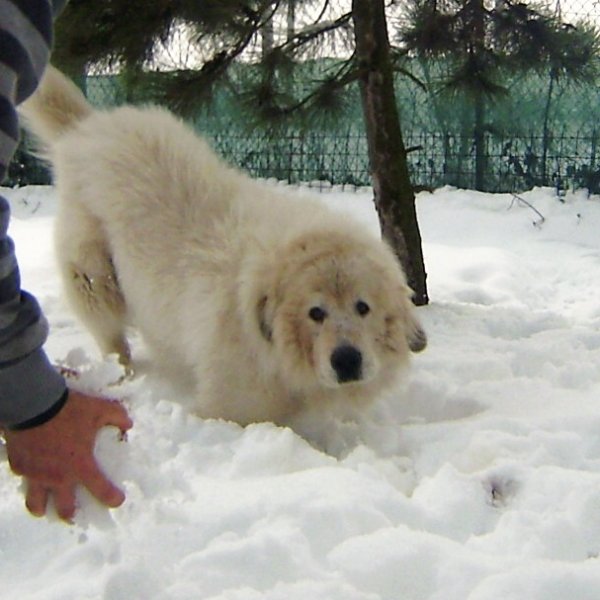 male CH. Dreamer celebrated 7th birthday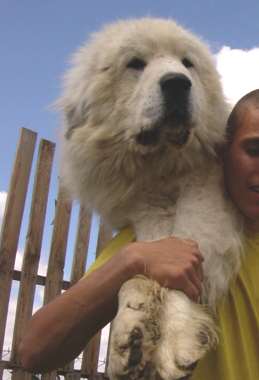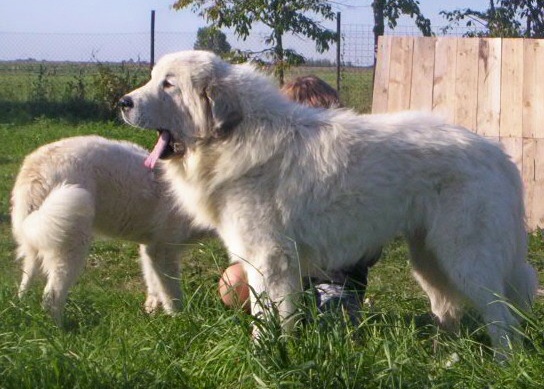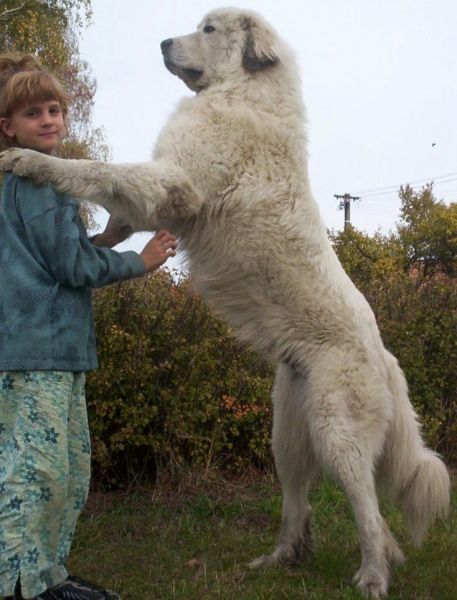 DREAMER is Import from USA. He is in Breeding president
clubs PMCA born in California.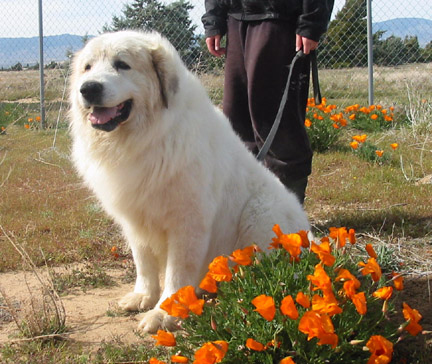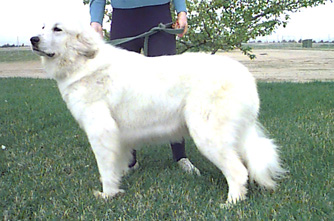 Father:Highlands Samson de Caliente Mother : Highlands Nordic Ansu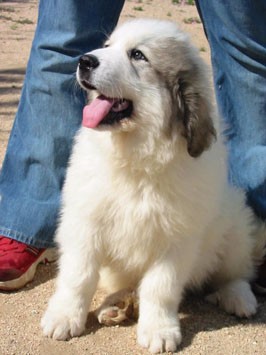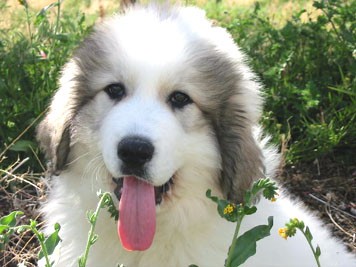 Dreamer as puppy full-grown and yearly male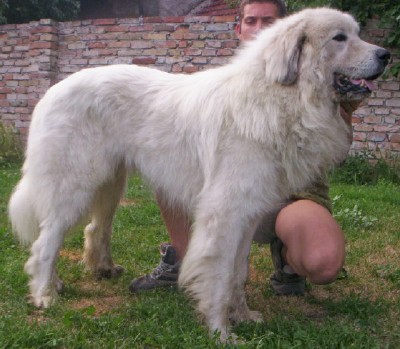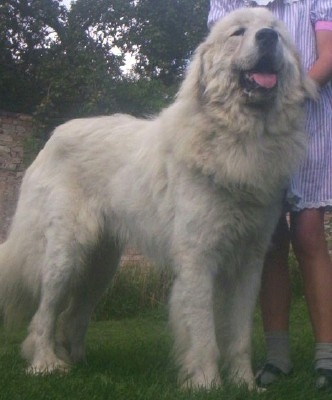 Dreamer as young male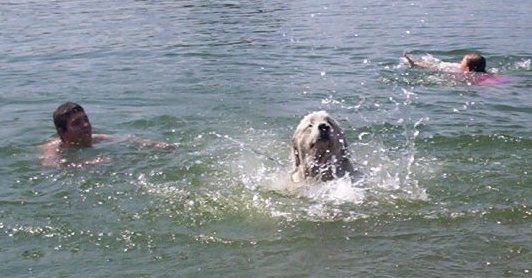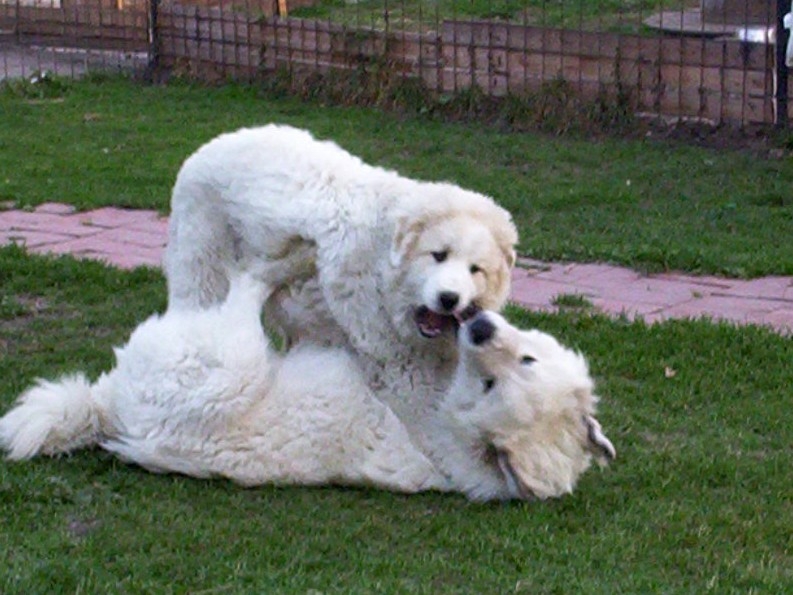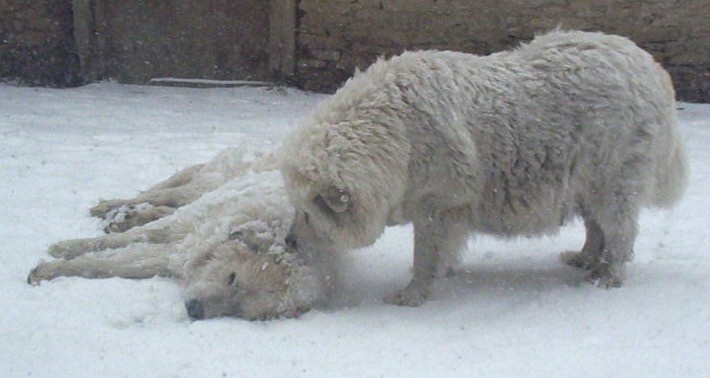 and his favourite activity,party games and relaxation (Dreamer subjacent ,Felon stand)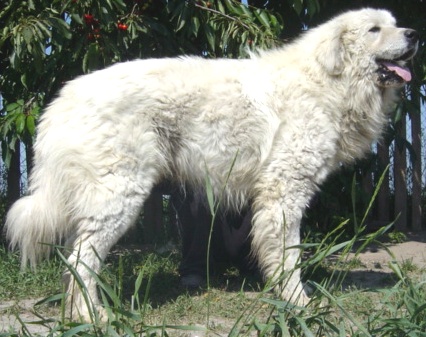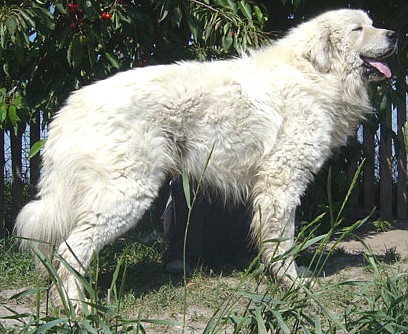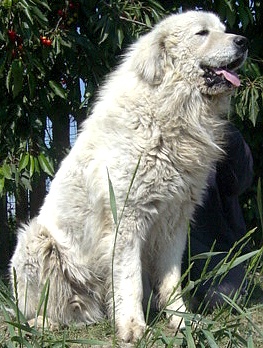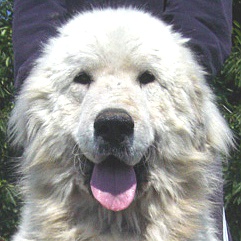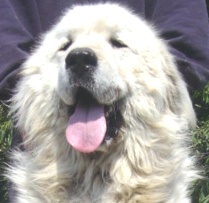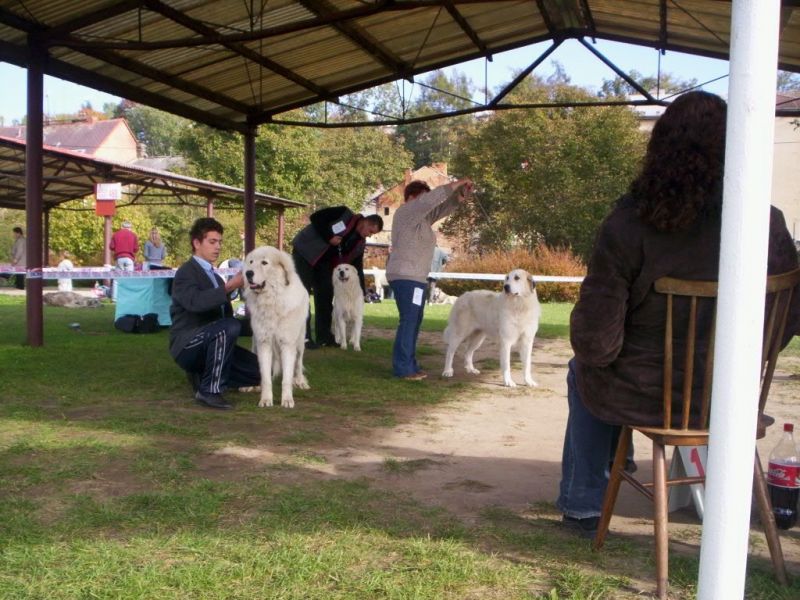 Dreamer stand fair show male.
ex.BEAUTY CHAMPION INTERNATIONAL
CHAMPION Bohemia
CHAMPION CLUB
JUNIORCHAMPION Bohemia
JUNIORCHAMPION CLUB
WINNER SPECIAL SHOW
CLUB WINNER YOUNG
CLUB WINNER
NATIONAL WINNER
4x CAJC, 9x CAC, 3x r.CACIB,3x CACIB 1x CAC SK,4x BOB,Winner breed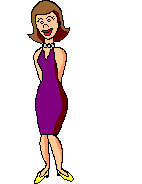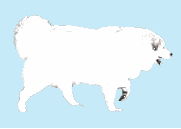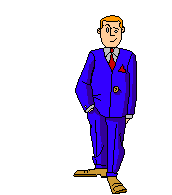 Dreamer is Winner in JUNIORHANDLING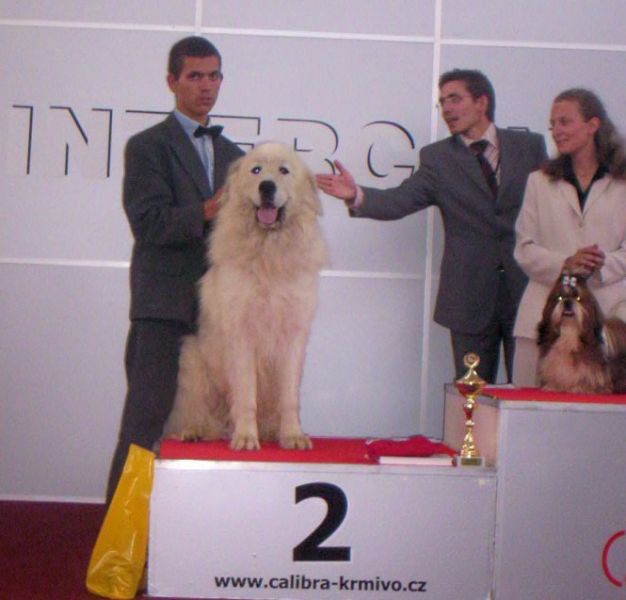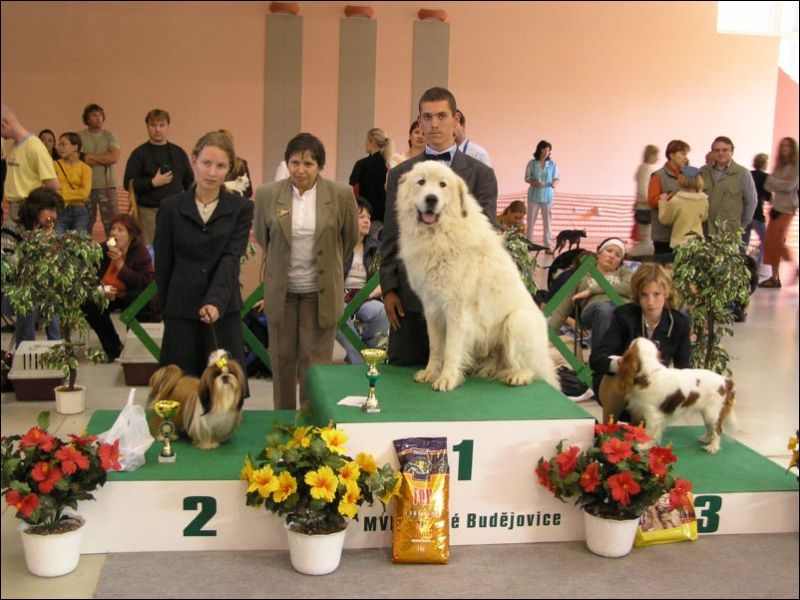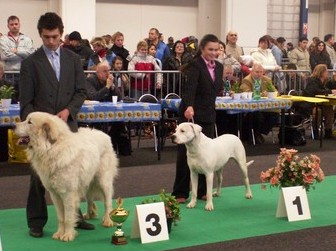 Dreamer is also reliable working dog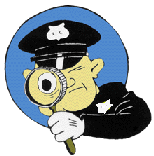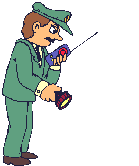 security agency .

Dreamer guard firm


car bazaar and

service car,

building,
before thief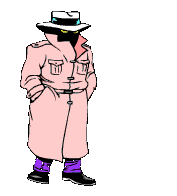 and vandal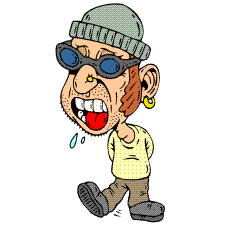 .

Dreamer is Father following all Puppies: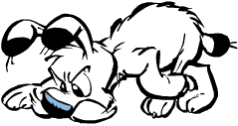 Dreamer has 89 puppies and 165 grandchildren
from Daughter PAJPR FARMA ŠTĚKOT,HD 0/0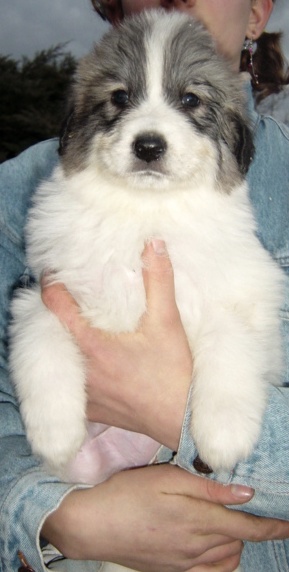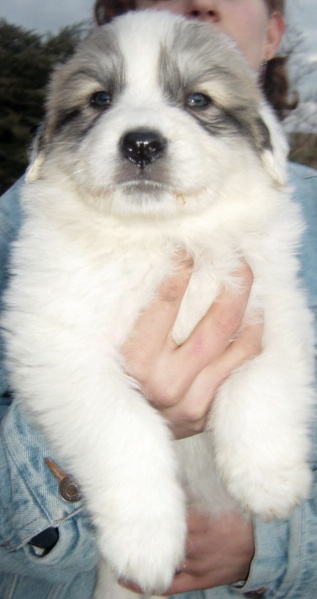 from Son JCH.PIŠTA FARMA ŠTĚKOT,HD 0/0,PL 0/0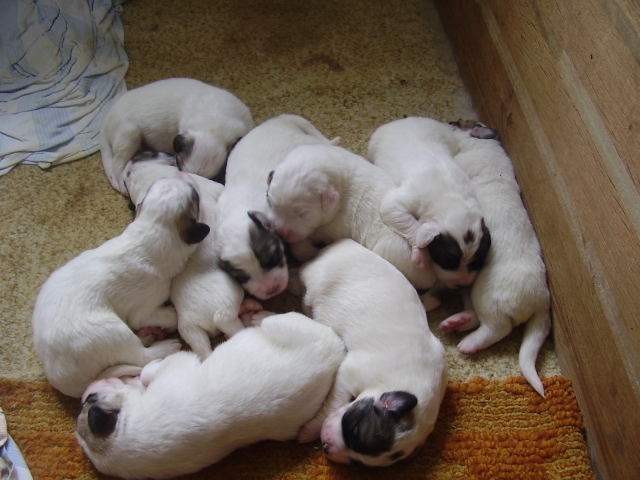 from Son POLAR FARMA ŠTĚKOT,HD 0/0,ED 0/0,PL 0/0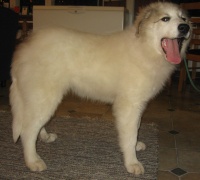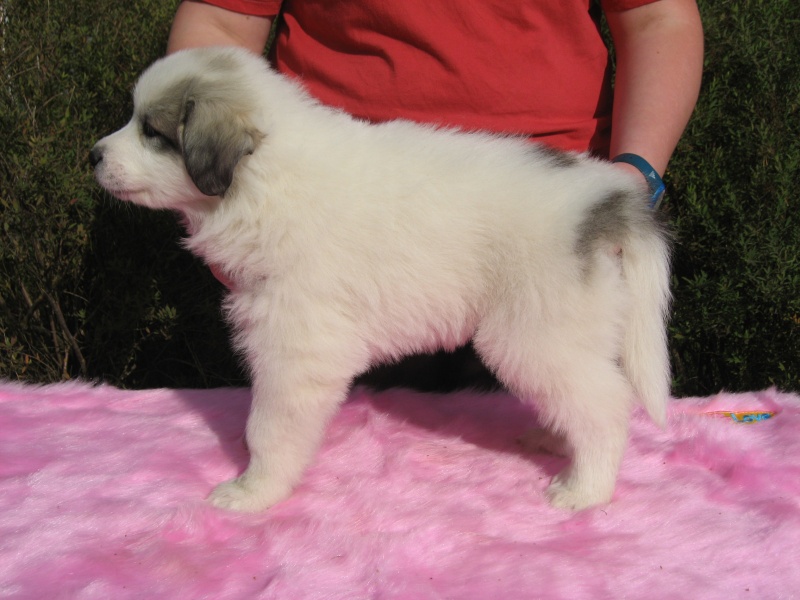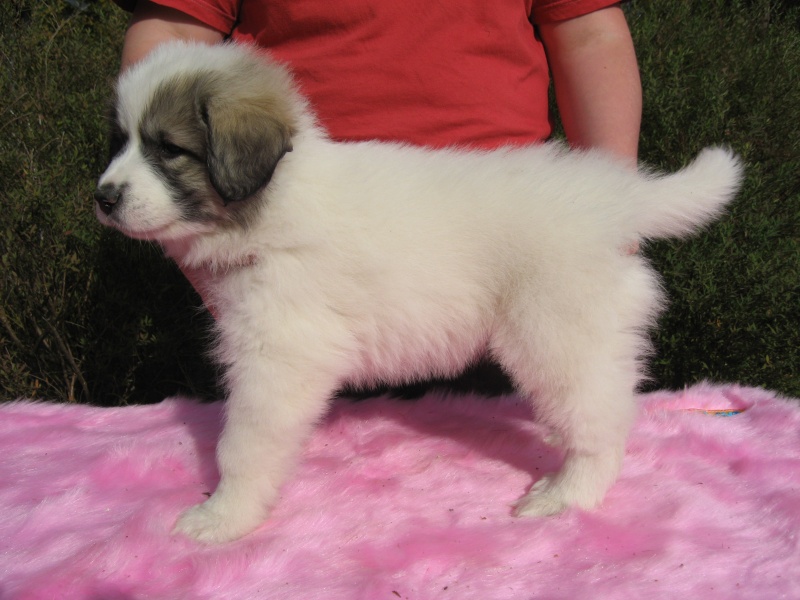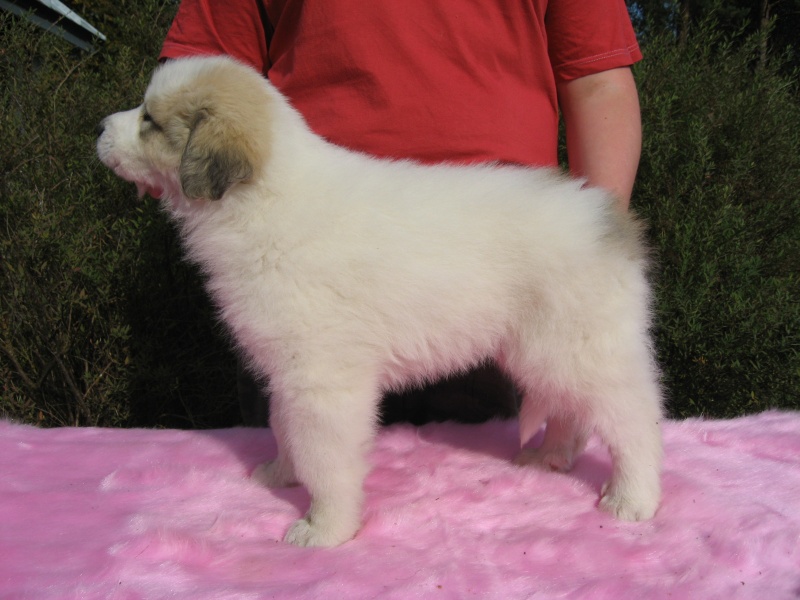 Grandchildren be born in Finland in Breeding Lumienkelin
from Son POLAR FARMA ŠTĚKOT,HD 0/0,ED 0/0,PL 0/0






from Son PANDA FARMA ŠTĚKOT,HD 0/1,PL 0/0,ED 0/0,OCD 0/0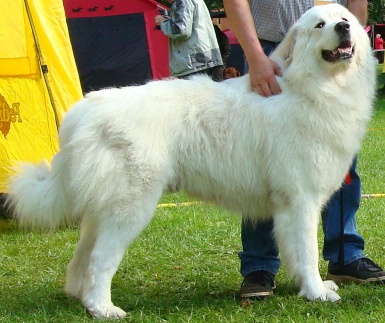 9 Puppies
,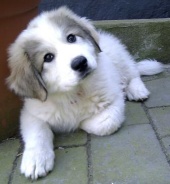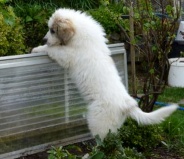 Orlando von Nutscheid Oscar von Nutscheid
from Daughter PAJPR FARMA ŠTĚKOT,HD 0/0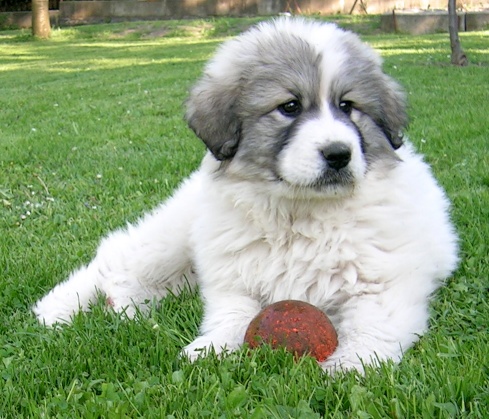 from Daughter VENDY FARMA ŠTĚKOT,HD 0/0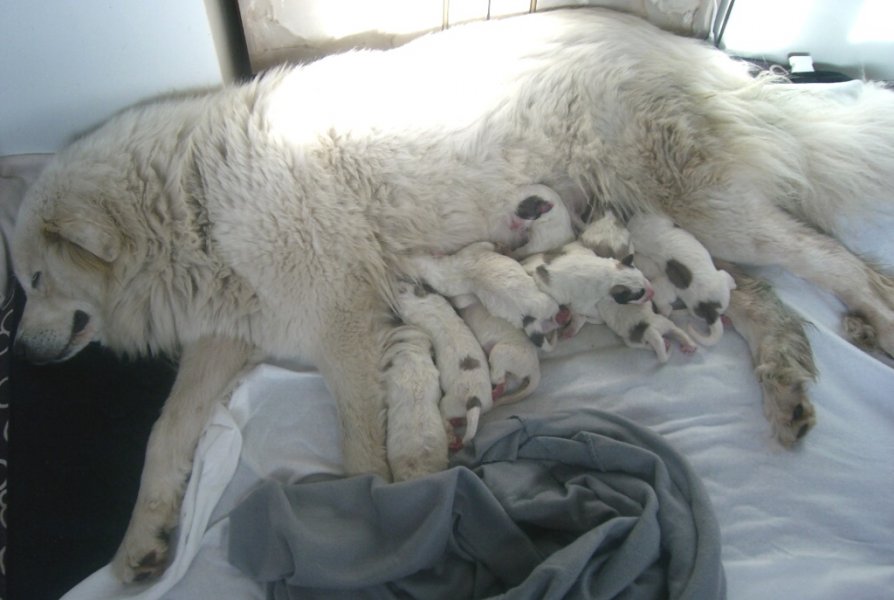 from Daughter TINA FARMA ŠTĚKOT,HD 0/0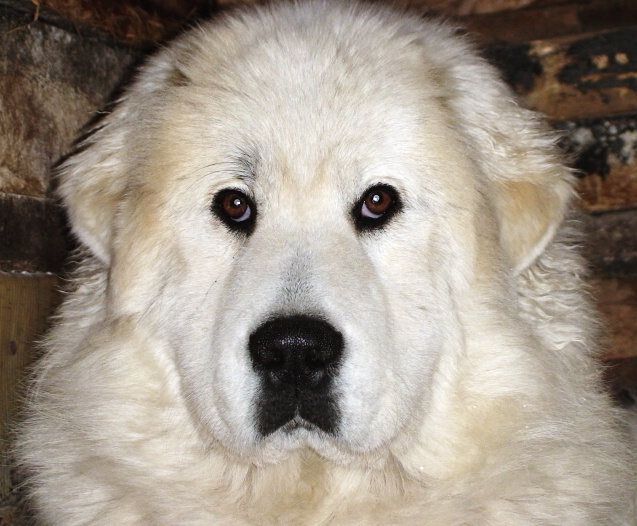 from daughter multiCH.TÁJA FARMA ŠTĚKOT,HD 0/0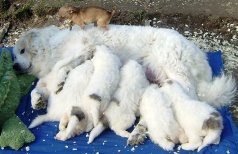 multiCH.Tája a vrh D II Farma Štěkot
from daughter PAJPR FARMA ŠTĚKOT,HD 0/0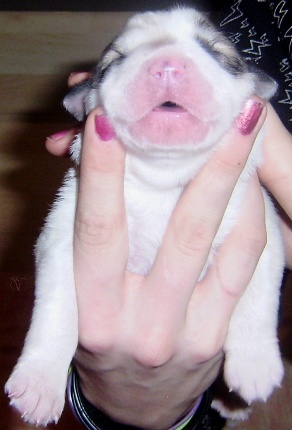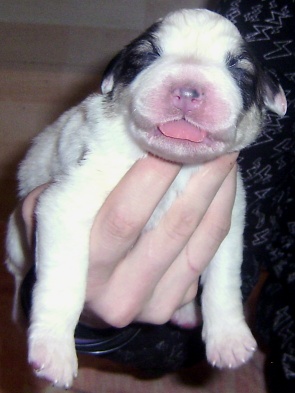 from son CH.PANDA FARMA ŠTĚKOT,HD 0/1,PL 0/0,ED 0/0,OCD 0/0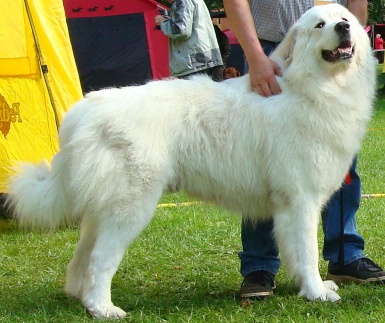 9 puppies









from Daughter PAMELA FARMA ŠTĚKOT,HD 0/0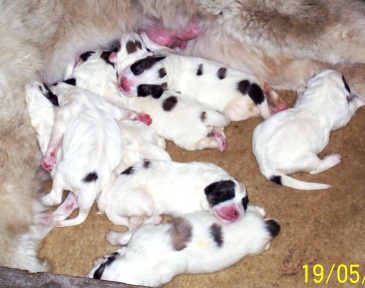 from daughter TINA FARMA ŠTĚKOT,HD 0/0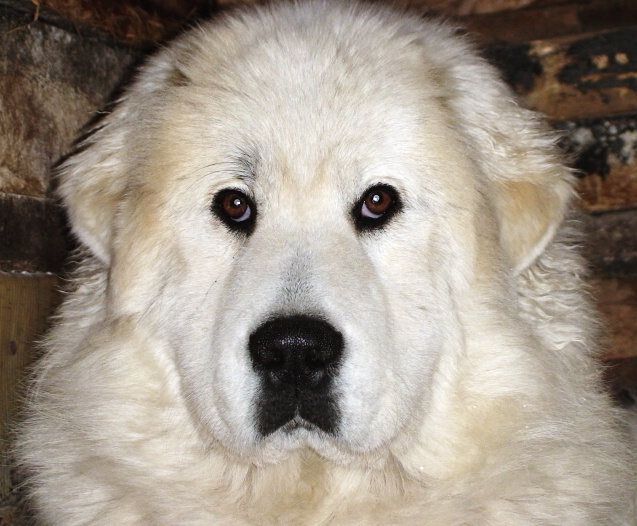 from daughter TAJA FARMA ŠTĚKOT,HD 0/0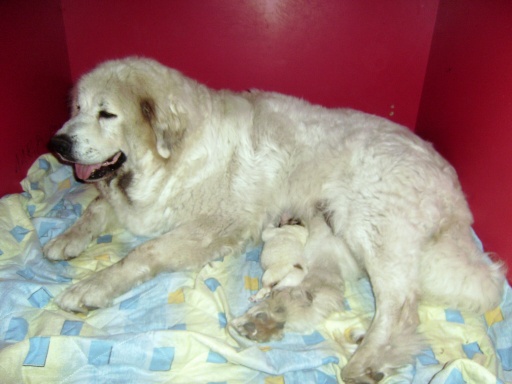 from daughter PAJPR FARMA ŠTĚKOT,HD 0/0
from daughter CH.TAJA Farma Štěkot,HD 0/0 -12 puppies












from daughter PAJPR Farma Štěkot,HD 0/0 4 Welpen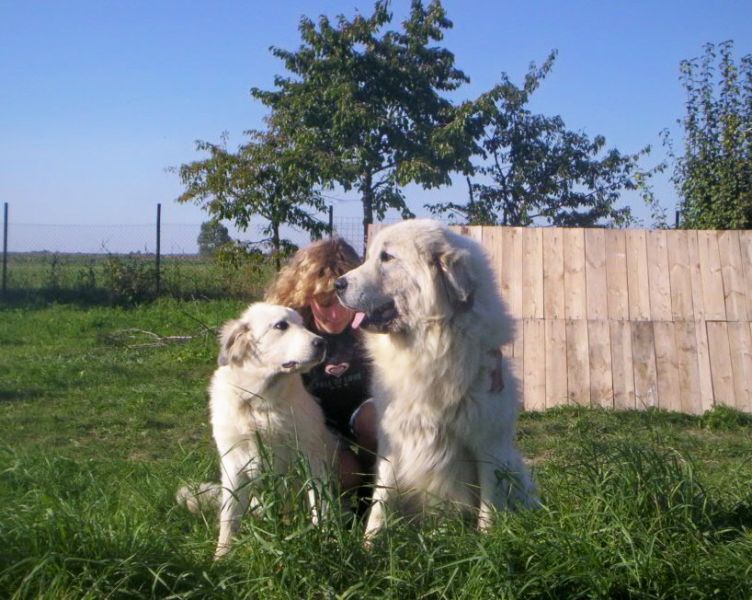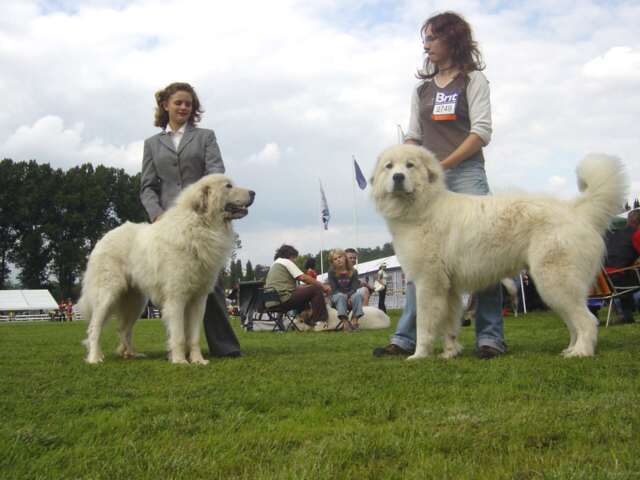 daughter Pajpr Farma Štěkot,HD 0/0 and Dreamer Dreamer and son Pišta Farma Štěkot,HD 0/0
for example :
daughter JCH.ODETKA FARMA ŠTĚKOT,HD 0/0 JUNIORCHAMPIONK Bohemia ,3x CAJC
daughter PAJPR FARMA ŠTĚKOT,HD 0/0 BIS JUNIORHANDLINGU, 2x CAJC, 23 Welpen
daughter CH.PEPPI FARMA ŠTĚKOT, HD 0/0,ED 0/0, PL 0/0 , 2x BOB PUPPY,3. BIS female ,BOS (FINLAND)
daughter PAMELA FARMA ŠTĚKOT,HD 0/0 KLUB WINNER YOUNG, CAJC,CAC,r.CACIB
daughter PERCY FARMA ŠTĚKOT,HD 0/0,ED 0/0, CAC,BESTE ADULT FEMALE
son JCH.PIŠTA FARMA ŠTĚKOT , HD 0/0,PL 0/0 KLUB WINNER YOUNG ,2x CAJC, JUNIORCHAMPION CZ, NATIONAL WINNER,
4x CAC,BOB, 9 Welpen
son POLAR FARMA ŠTĚKOT,HD 0/0,ED 0/0, PL 0/0 , CACy ( FINLAND) , 12 Welpen
son CH.PANDA FARMA ŠTĚKOT ,3.PRIME MALE CLUBS IN Denmark (DENMARK) 9 Welpen
daughter CH.KL.CH.JCH.JCH.TÁJA FARMA ŠTĚKOT ,HD 0/0 , 2x CAJC, r.BIS JUNIORHANDLINGU, 4xCACIB, Juniorchampion
Bohemia, Juniorchampion club, Champion cz, champion club, 9 Welpen
daughter TINA FARMA ŠTĚKOT,HD 0/0, 8 Welpen
daughter multiCH.TÁJA FARMA ŠTĚKOT,HD 0/0, 1 Welpe
daughter VENDY FARMA ŠTĚKOT,HD 0/0, 9 Welpen
son JCH.cz,JCH.KL. WOODY FARMA ŠTĚKOT, HD 0/0,2xCAJC,CAC,r.CAC,r.CACIB,JUNIORCHAMPION CZ,BOB,
champion Bohemia,champion club
daughter WANDA FARMA ŠTĚKOT,HD 0/0
daughter Bailey z Baldoufa, CAC,National winner, HD 0/0, ED 0/0

Dreamer is in Breeding Station Forever Drem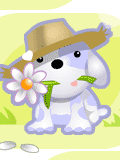 tel. 733370305

, e-mail: drem2@centrum.cz